News
Kilnproject in Korois, Turku
In order to be able to organize events and search for grants about a dozen potters of our region decided to found an association: The Potters Guild of the Region of Aaboland (Turunmaan Keraamikkojen Kilta). One of our early projects was to build a woodfired kiln not too far from town. The kiln would serve our own firings and be a tool for woodfiring courses.
The project has so far been lucky: the town of Åbo offered us a couple of years ago an ideal place at the riverside, quite near the towncenter. We got fundings from the Svedish Cultural Foundation and even, after much touble and valuable help from friends, permission to start building our kiln.
We heard of a used kiln in another part of the country that was for sale and decided to buy it and to move it to its new site in Åbo. The kiln had a moulded arch that had to be lifted and consequently lowered on a wooden frame in order to get it out from under its roof and lifted up on a lorry. The idea of dismantling and moving a moulded arch of about two tons in order to build it up again in a new place was quite risky but we had a lot of fun and managed to put the kiln together in its new place without too much damage to the arch. The most important was that the potter who sold us her kiln promised to participate in the first firings. She is now a member of our guild.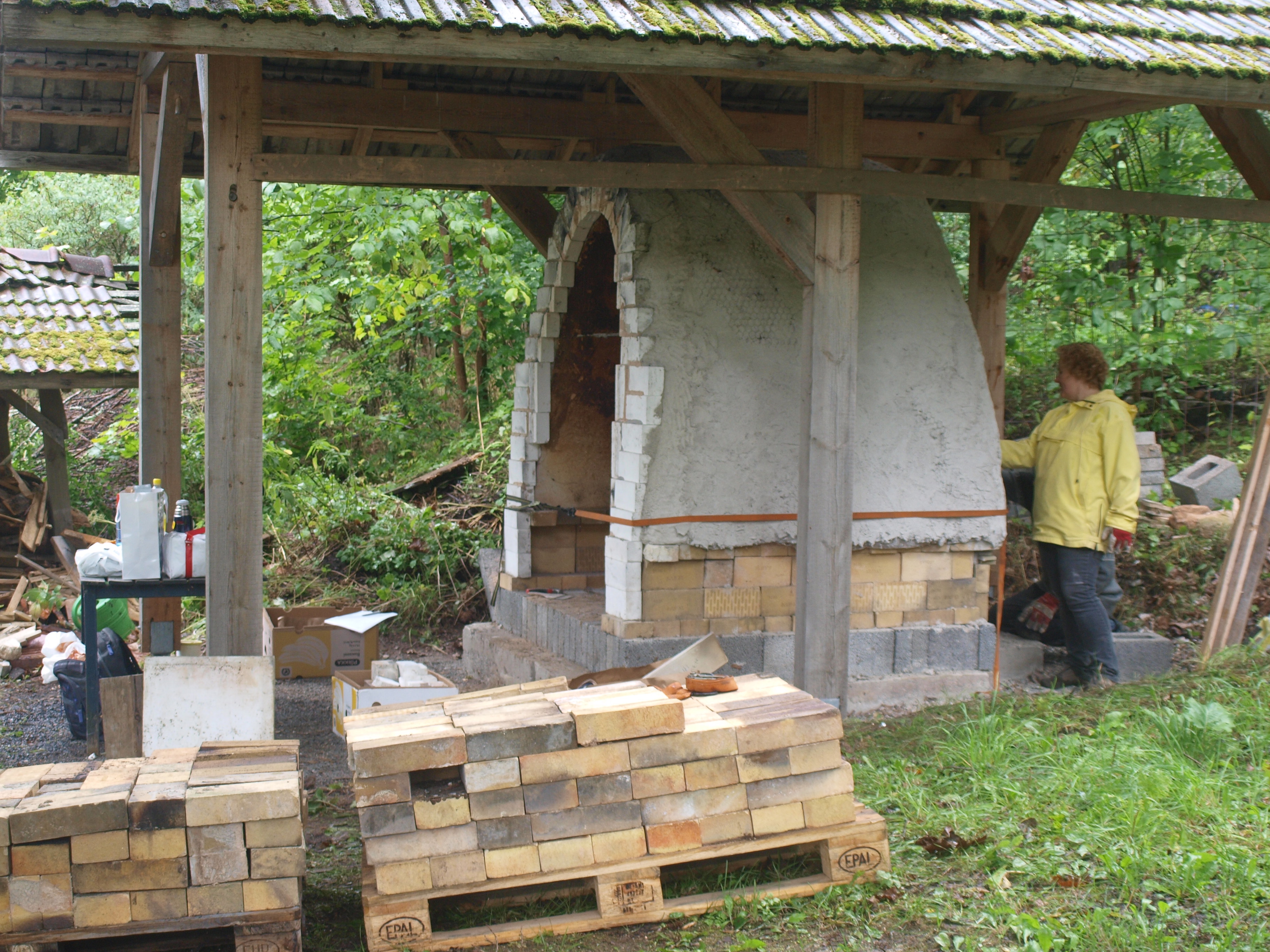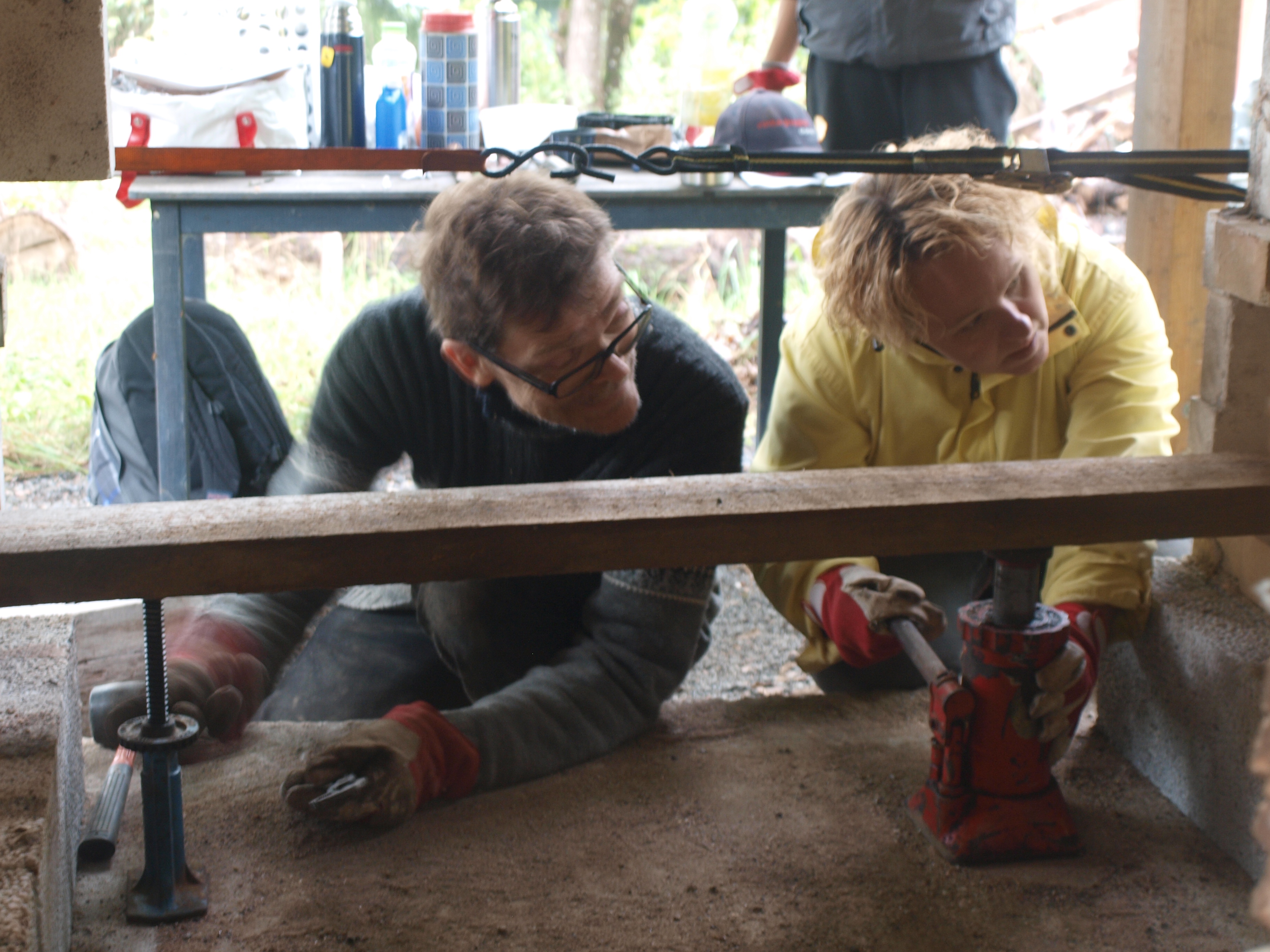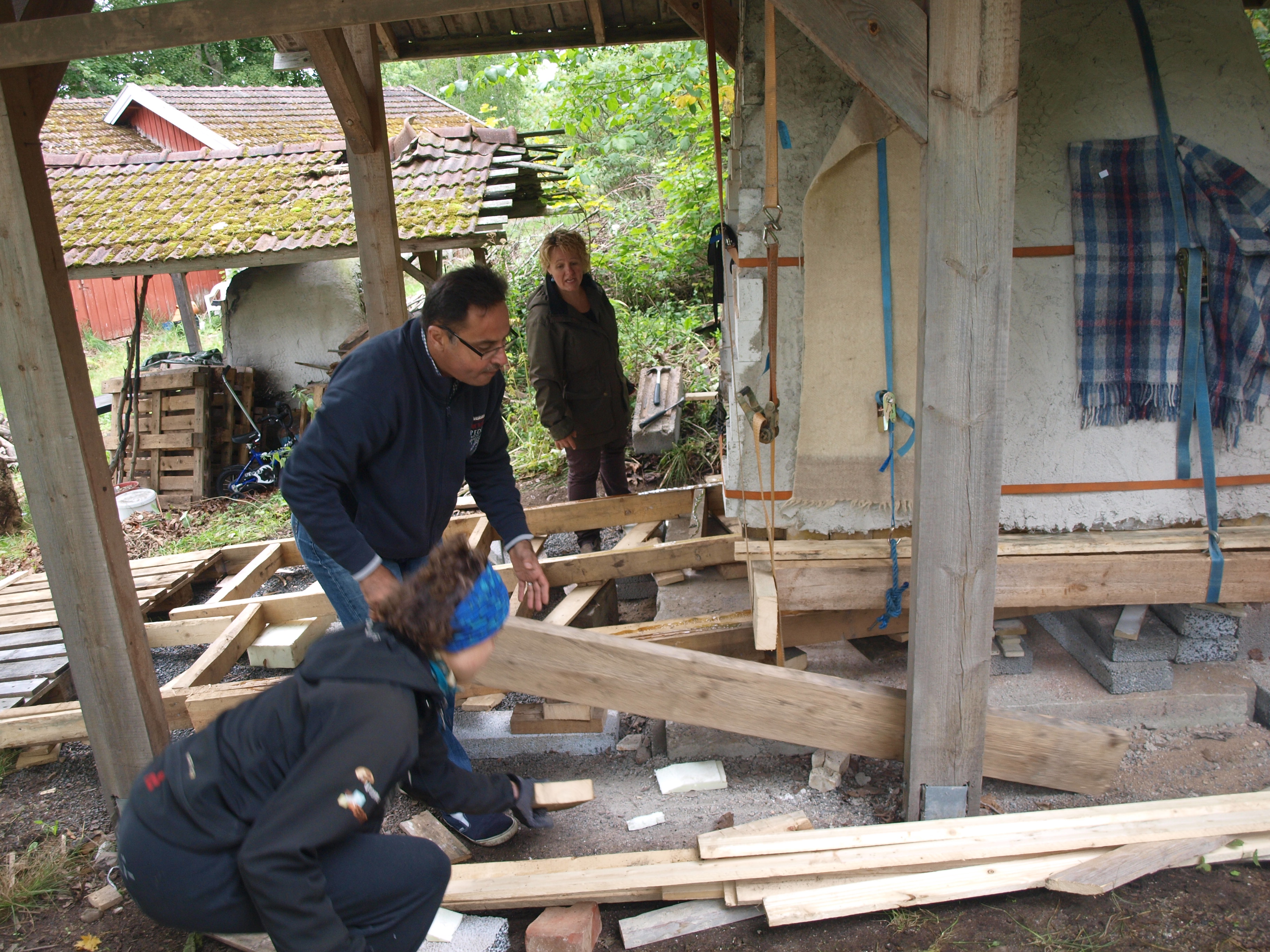 The kiln is a modified Olsen-type kiln were ther setting of the ware is crucial for the guidance of the flames and heat distribution. We have untill now fired our kiln six times and after some modifications in the fireboxes we are getting to know each others moods and from the last firings we have had some really nice results. Between the kiln and the chimney there was room for a so called secret chamber. This small kiln has given us interesting results as it tends to fire even higher than the main chamber.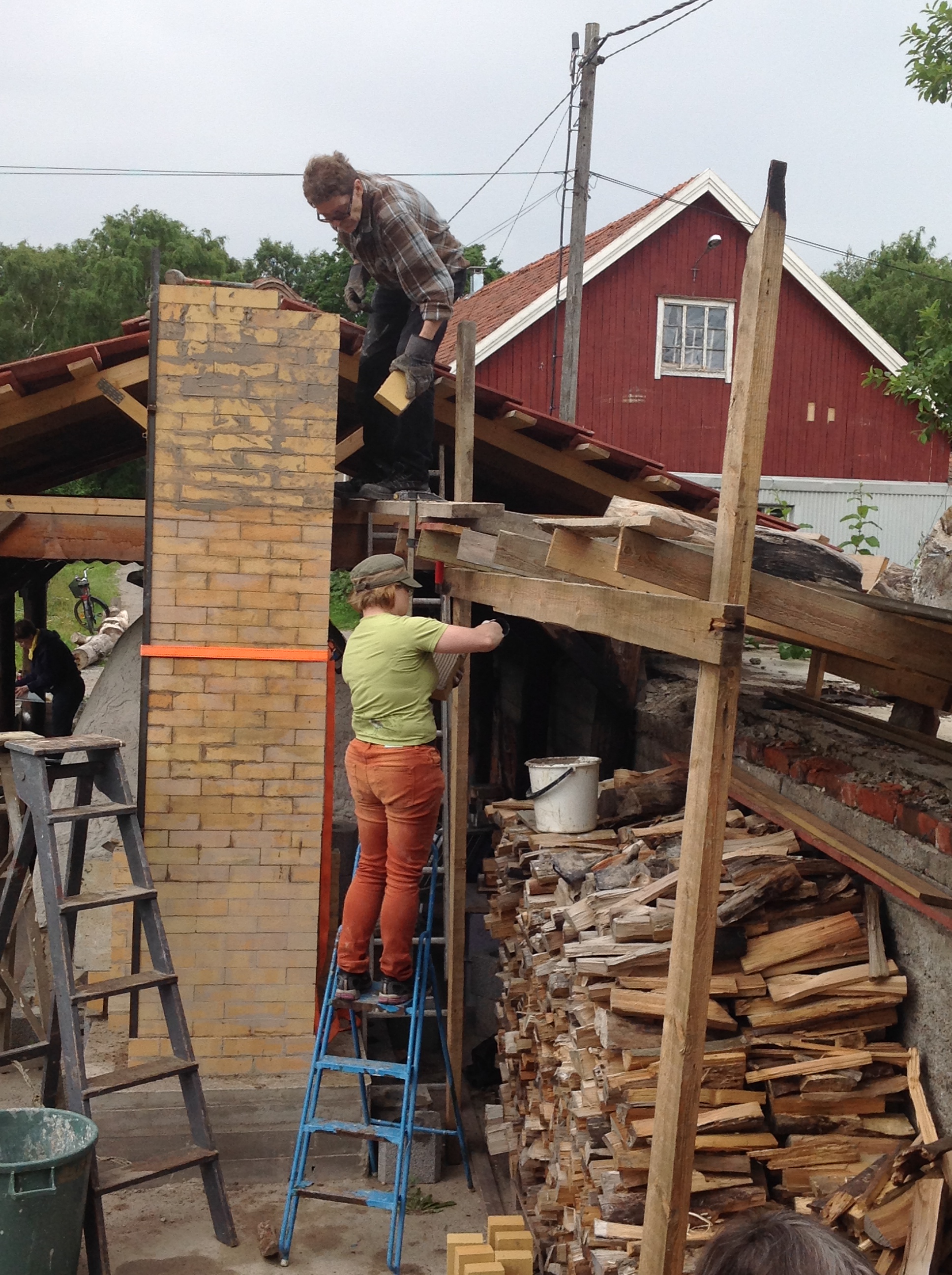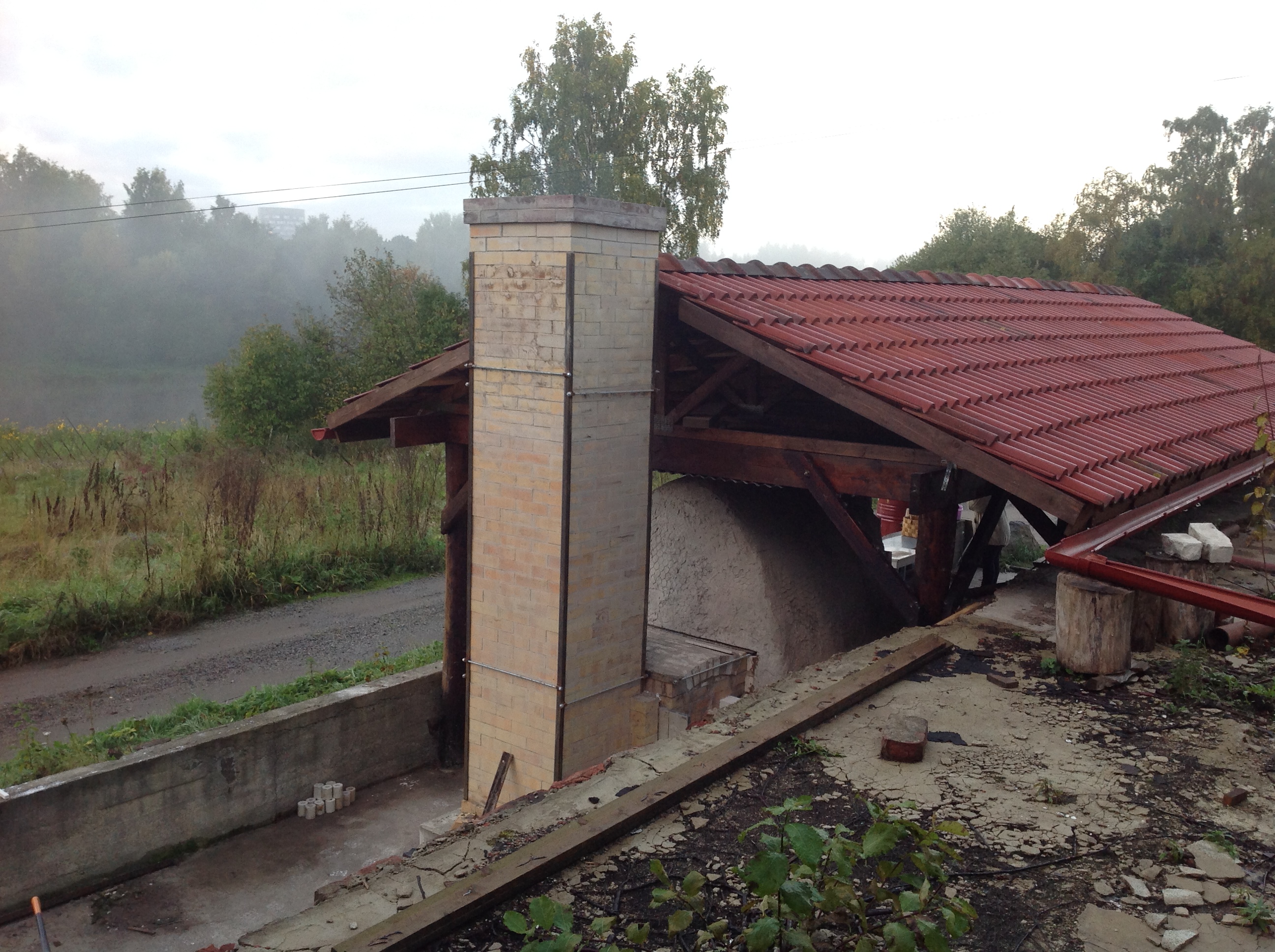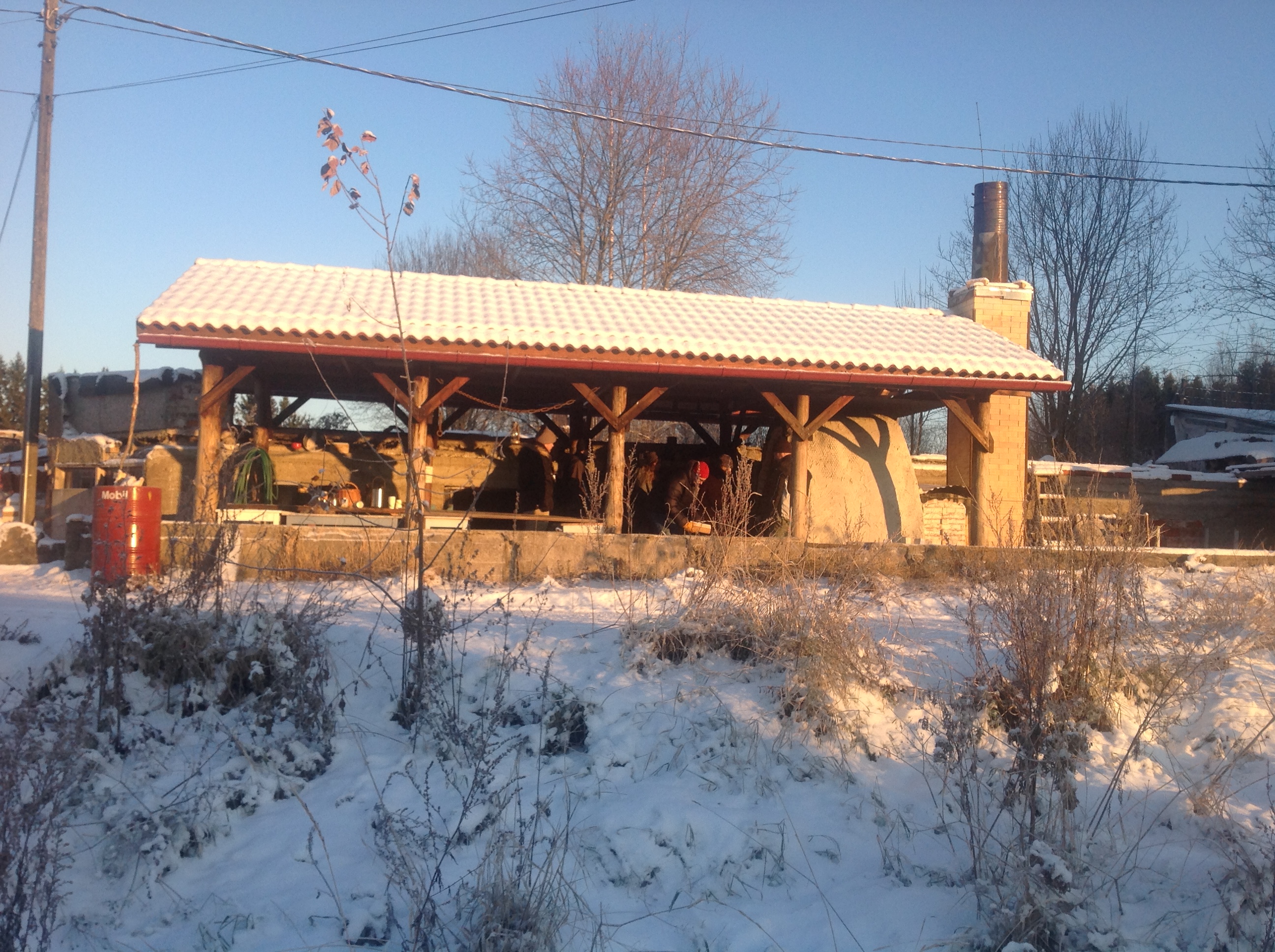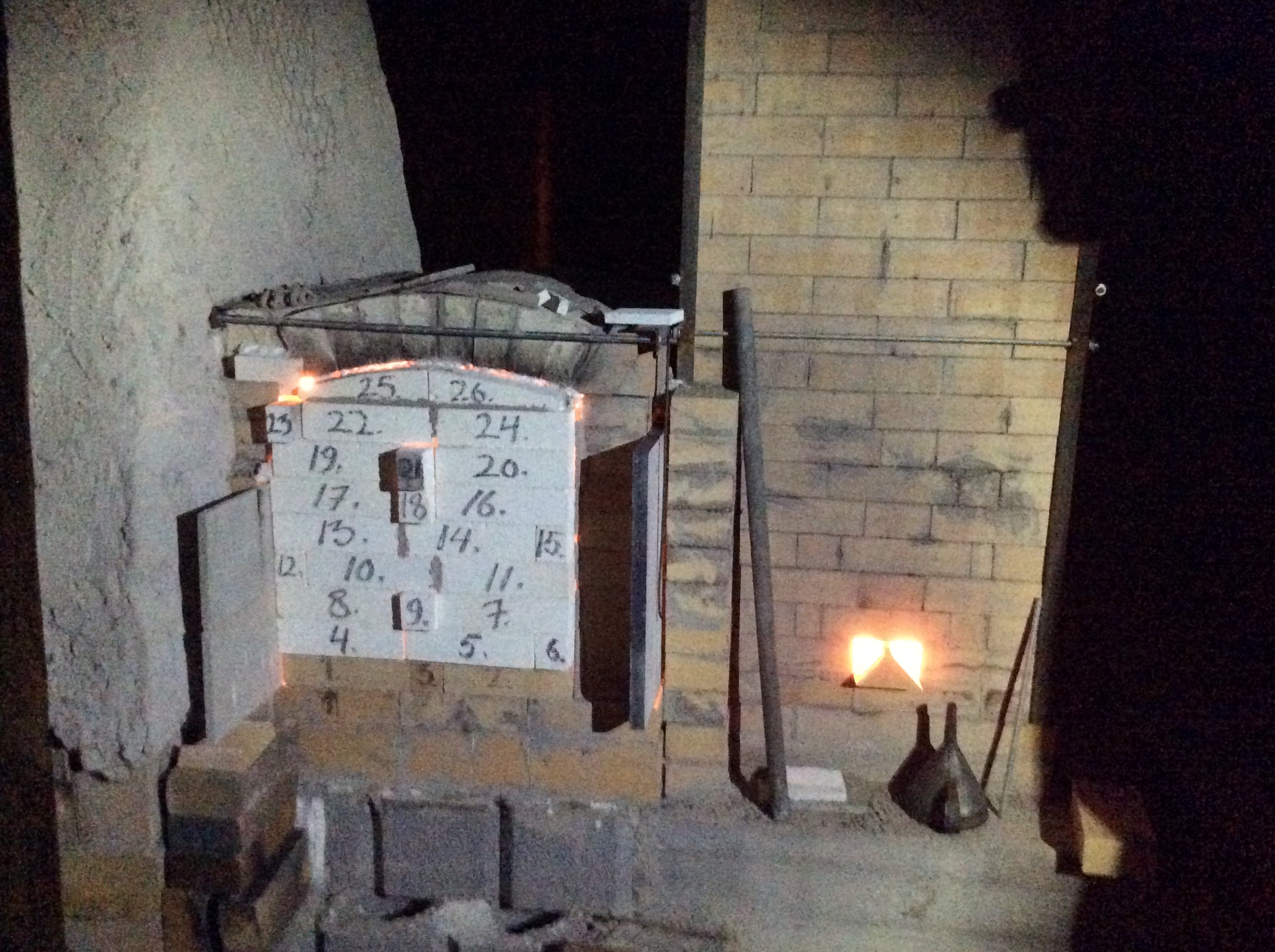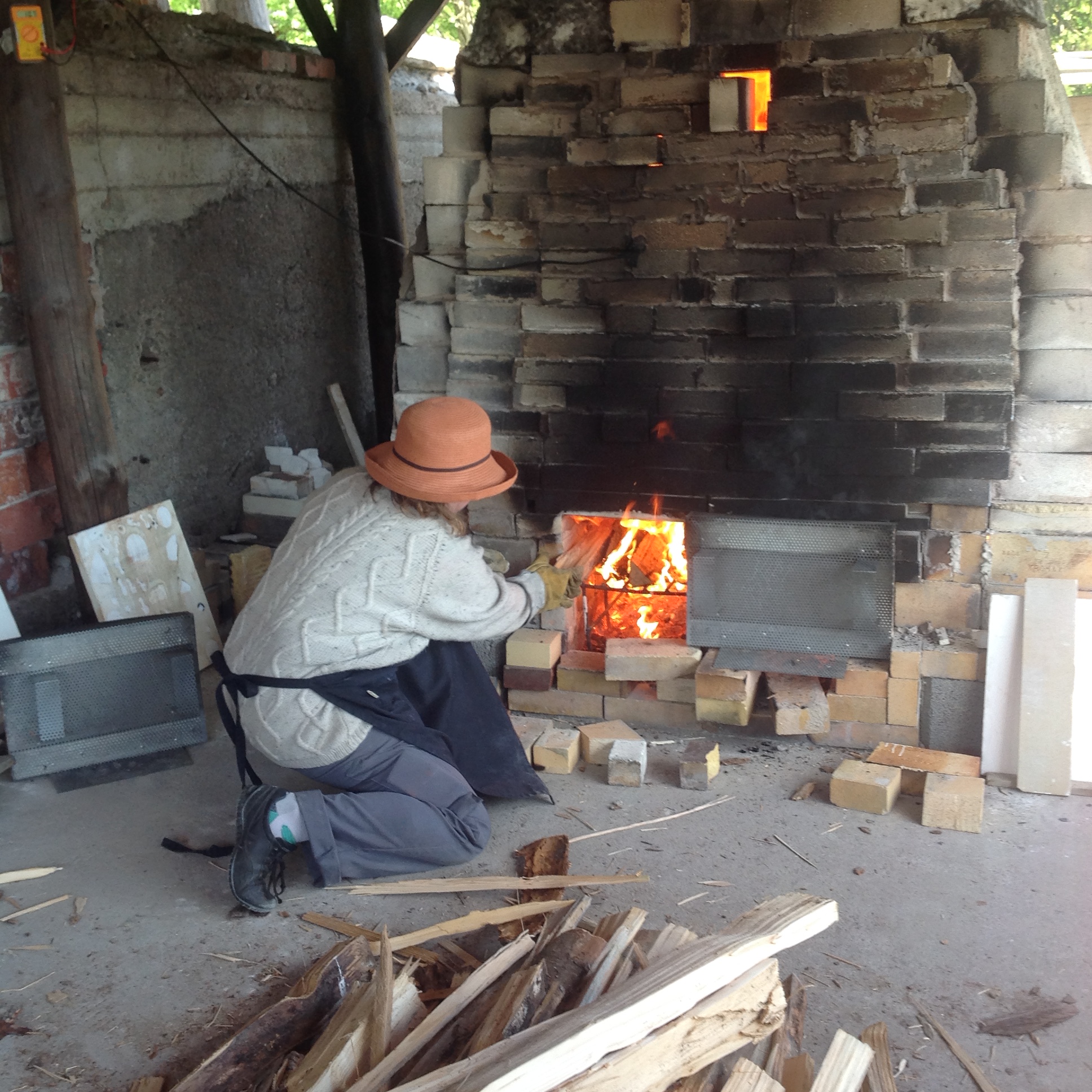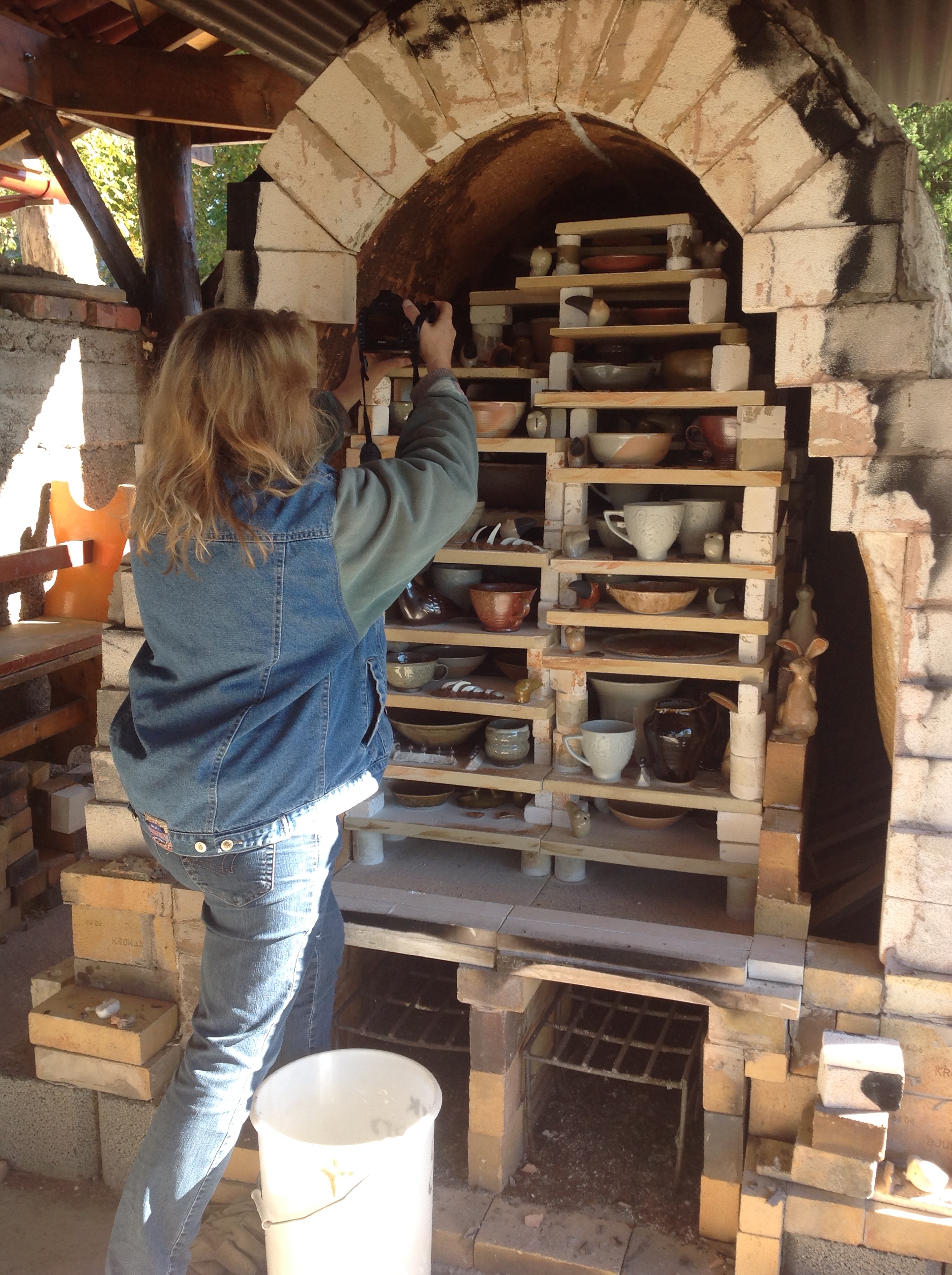 ___________________________________________________________________________________________
INTERNATIONAL WOODFIRE SYMPOSIUM GAVRILO YAM, August 2016. Article in The Log Book.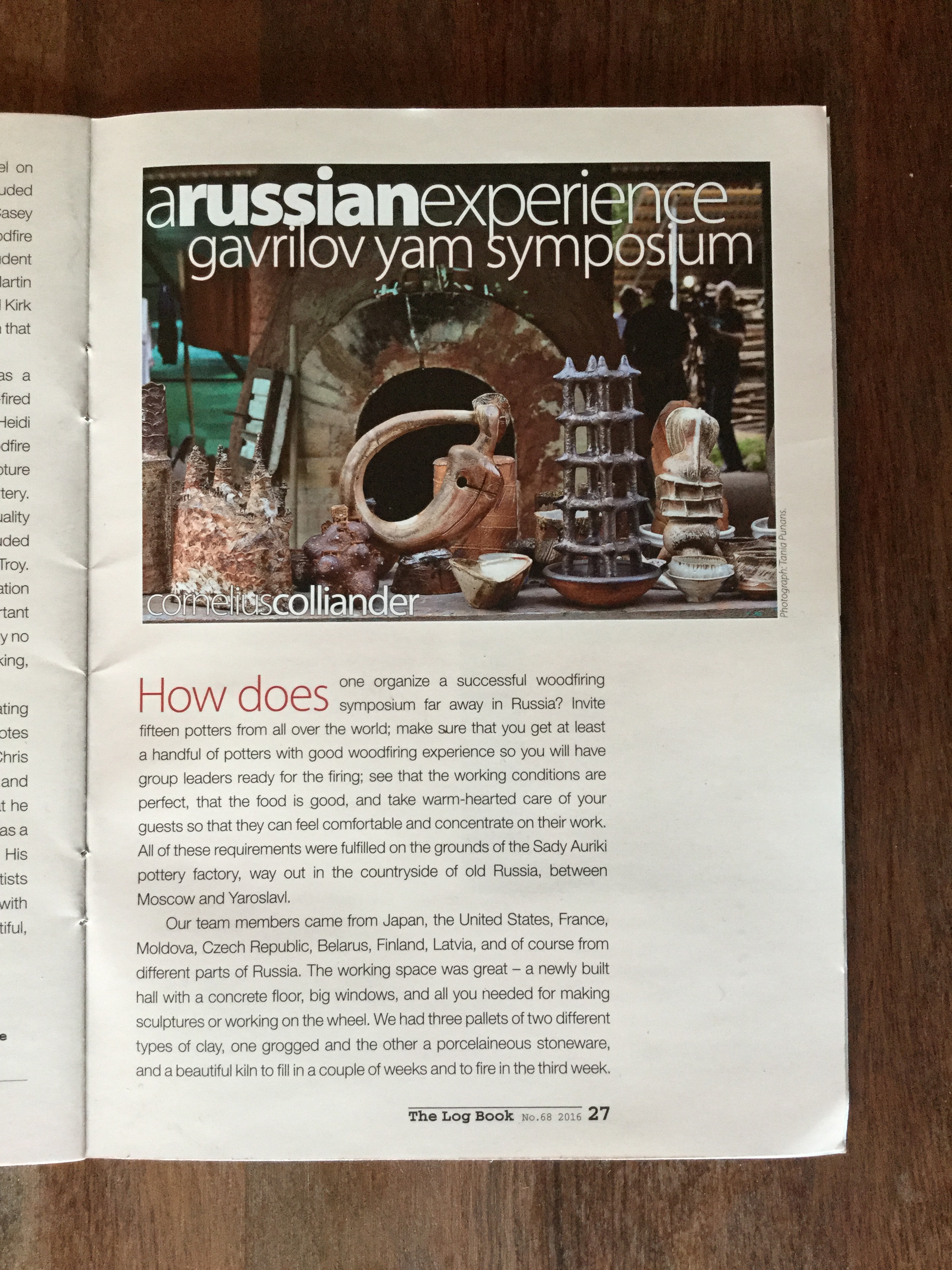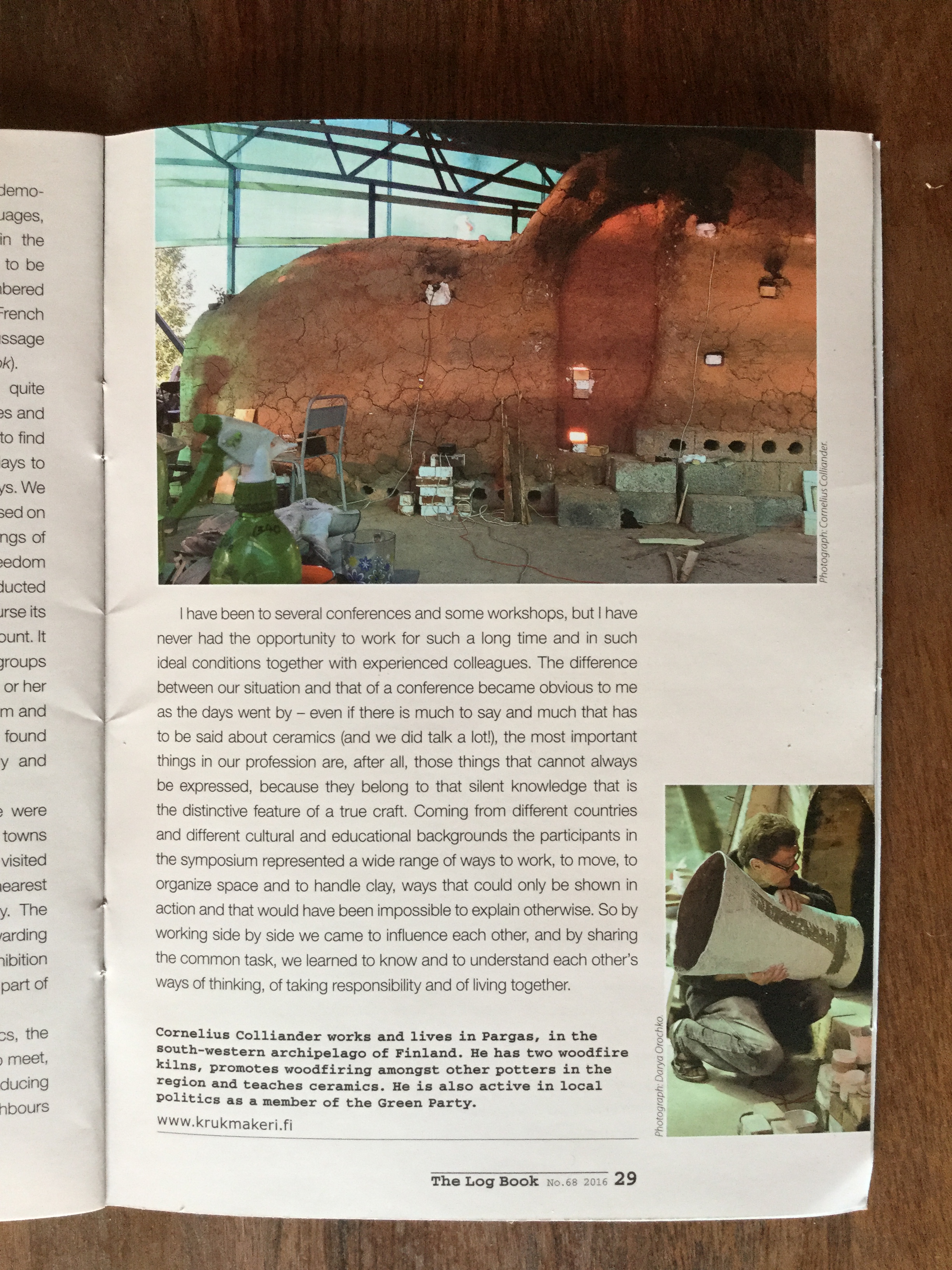 April-May 2018 Project "Lilly-Joy" at Gavrilo Yam, Russia. The leader of the project was Claude Aussage, participants were teachers and students from the Stieglitz Academy in St Petersburg. The task we undertook was to build a small woodfiered kiln at the ceramic center of Gavrilo Yam. It should be possible to fire the kiln alone and it should be suitable for tests and teaching woodfired ceramics.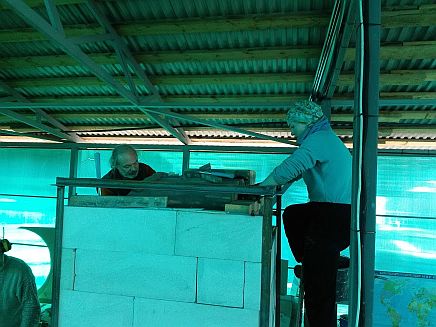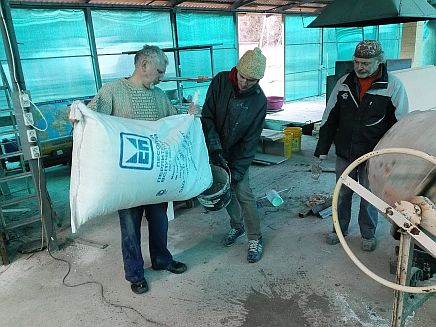 Finishing the wault and mixing materials to isolate the kiln.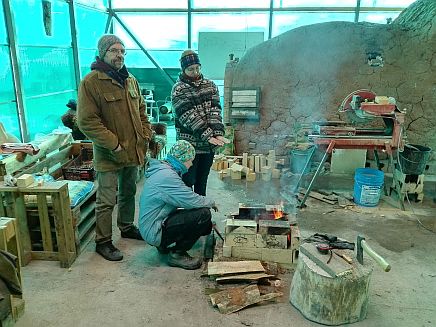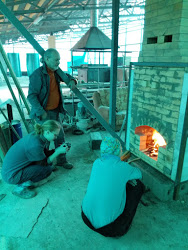 The weather was rather chilly so we enjoyed the warmth of the fire!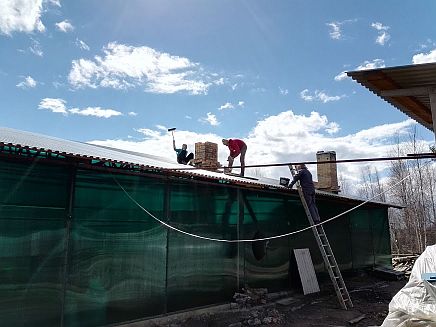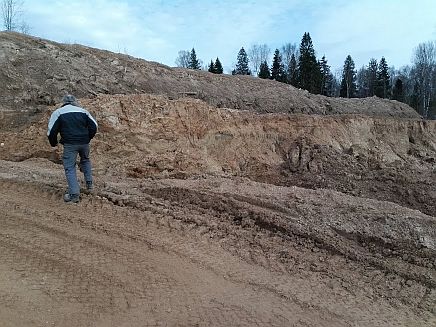 Finishing the chimney. Claude exploring a "karriera" looking for glaze-materials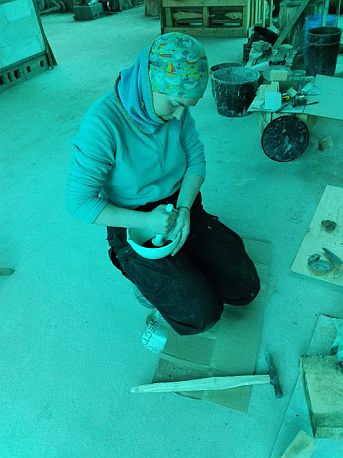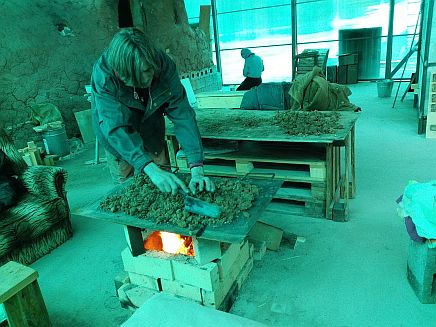 We didn't have a ball-mill so we used a mortar and pestle for crushing our rocks.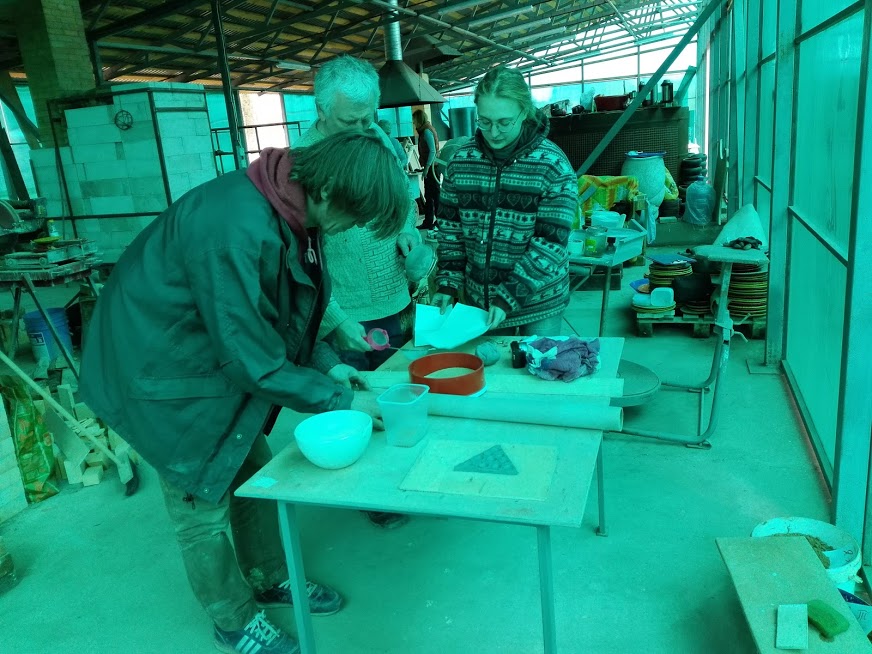 Dima, Serioja and Julia preparing tests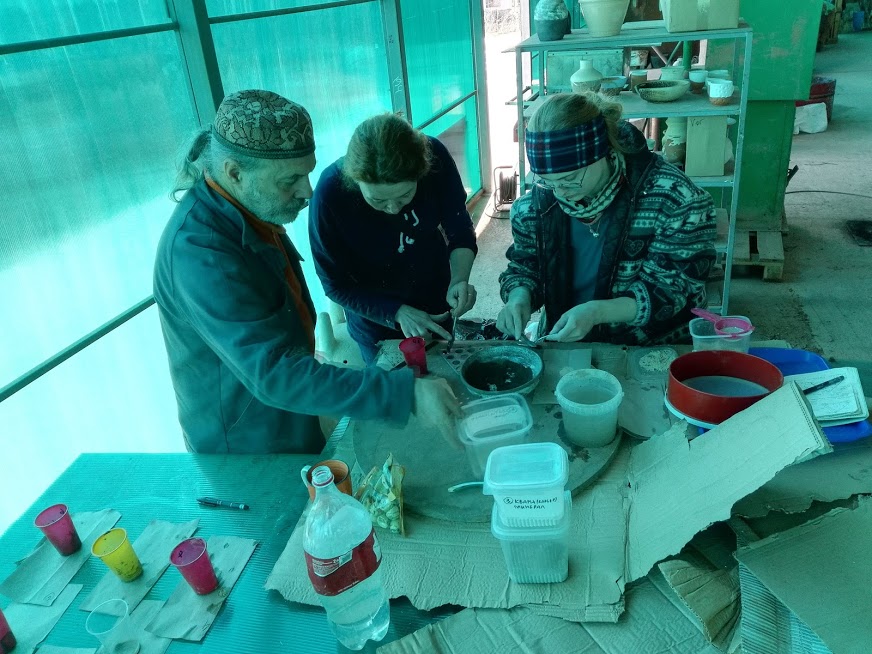 Claude, Jaroslava and Julia preparing tests